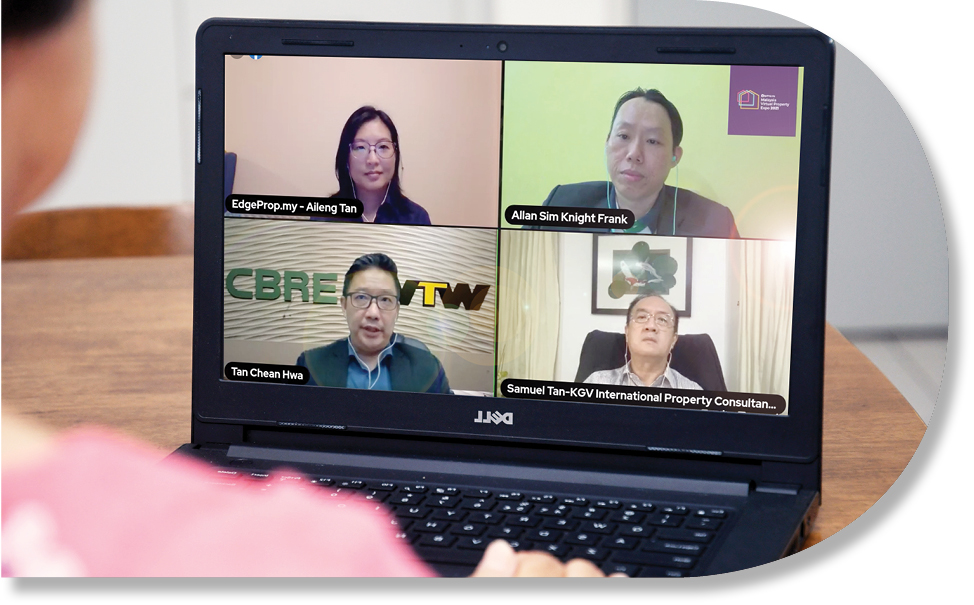 Driven by robust growth of e-commerce activities and electrical and electronic expansions, the industrial property market has seen active transactions for the past two years. However, as shoppers return to the physical stores gradually, will warehouses and the likes lose their shine, or will the momentum continue post-pandemic?
In the third episode of EdgeProp Malaysia Virtual Property Expo 2021 webinar series, Knight Frank Malaysia executive director Allan Sim, KGV International Property Consultants executive director Samuel Tan and CBRE | WTW director Tan Chean Hwa give their take in an excerpt (edited for clarity) from the live session.
Read also
Has the ship on industrial properties sailed?
Industrial property overhang dipping
EdgeProp: Give us a review of the industrial property market in the Klang Valley, Penang and Johor during pandemic times?
Sim: This pandemic actually moved the industry even faster, mainly driven by global supply chain disruption. That is the main trigger, and of course it came together with the e-commerce and online purchasing activities. For the past two years we have seen healthcare, logistics and online businesses to be the main drivers.
Samuel: We saw a vast improvement in terms of total transaction and also value for properties in Johor Bahru (JB).
[However], I spoke to many developers and stakeholders and different industrial parks fare differently. As a general observation, newer private industrial schemes have been able to sell even during the pandemic.
In fact, we saw an increase in occupancy rates in some of these schemes. Those dealing with customised factories also reported continuous enquiries during the last two years while the older estates reported slower sales.
Chean Hwa: For Penang, there is an increase in demand for industrial properties. Companies are also looking for vacant land to set up their plants, or some are looking for existing factories to subsequently carry out alterations or rectifications to suit their needs.
Due to the land scarcity on Penang island, activities on the mainland are also picking up, especially in the Batu Kawan area.
Not only is the E&E segment doing well, manufacturing companies such as those in the steel industry have also performed well due to the increase in price. Local small-medium enterprises are also on the lookout for factories as they expand their businesses.
EdgeProp: Will industrial properties remain relevant in post-pandemic times?
Sim: Many people are worried about what will happen after the pandemic, and will this so-called hot market tone down. But I want to point to the decentralisation strategy for most overseas or foreign manufacturers.
Many manufacturers from China, US and Europe have already started to move into different regions [all over the world], with Southeast Asia being one of the focus points. Most of the clients who come to me ask, "Where should I be in Southeast Asia?"
Imagine if there were a shortage of laptops today. Producers cannot afford to have a shortage of products. For instance, they cannot be waiting for the iPhone to be delivered from Taiwan. Because of this strategy, I'm very sure the numbers would be contributed earlier next year, and most of them are foreign direct investments. They have to be either in Malaysia, Thailand or the Philippines – they have to choose one.
Many manufacturers have gone over to China and Vietnam, and labour and manufacturing costs have since gone up in China. Certain industries also need talent and skilled labour and not everyone can be in that pool. You cannot have 100 companies all in Vietnam, or all 100 companies in Penang. There's no way because there's not enough talent for that. Hence, you see the operators moving to different regions such as Selangor or Johor. There is also a trend moving towards Negeri Sembilan.
The Malaysian Investment Development Authority is confident because there have been a lot of enquiries lately. In our office, we are also in the midst of receiving another big company from the US coming into Malaysia sometime next week to set up its plant. We also just recently closed a deal for a 100,000 sq ft plant in Shah Alam (Selangor) for an e-commerce operator from China. This is its first hub in Malaysia and it is going to grow very big. There is real demand happening on the ground.
Samuel: With passing time, many industrialists have learnt to navigate through this [pandemic] challenge and are prepared to spend on higher capital expenditure including property purchase.
Not only that, to manage possible disruptions due to lockdowns, manufacturers are prepared to store ahead their raw materials, spare parts or finished goods.
This word "store ahead" was used by one of the real estate investment trust (REIT) managers as manufacturers now want to avoid any possible disruptions in their business cycle. Of course, the emergence of e-commerce and online business means increased sales in fast-moving consumer goods (FMCG), which requires more space to process, package and store.
Incoming industrial supply – do they meet consumers' demand?
EdgeProp: How well is the industry performing now? Will the incoming industrial supply meet the current demand?
Samuel: The traditional warehousing locations (in Johor) have mostly been in Pasir Gudang and subsequently, have emerged in the Port of Tanjung Pelepas. However, more warehouses are decentralising from these two areas and moving towards Tebrau and Senai Airport City.
Tiong Nam Bhd announced the acquisition of two pieces of land of about 62.618 acres in Aug 2021. To be developed on the land is a warehouse with a built-up area of about 1.1 million sq ft. The total warehouse construction cost is estimated at RM200 million. The total value is more than RM310 million.
This is not the first auto-parts distribution centre (PDC) in Johor. Earlier on, we already have BMW and Volkswagen setting up similar centres here. Volkswagen was announced in Jan 2021 and this 50,000 sq m PDC aims to provide a robust genuine parts supply chain to 21 markets in the Asia Pacific region.
If we look into the financial performance of these companies like Tiong Nam, BMW and Xin Hwa, their earning profits have gone up. This only goes to show that there is increasing demand for more warehousing. The average rental for warehousing in Johor now ranges from RM1.20 to RM1.40 psf.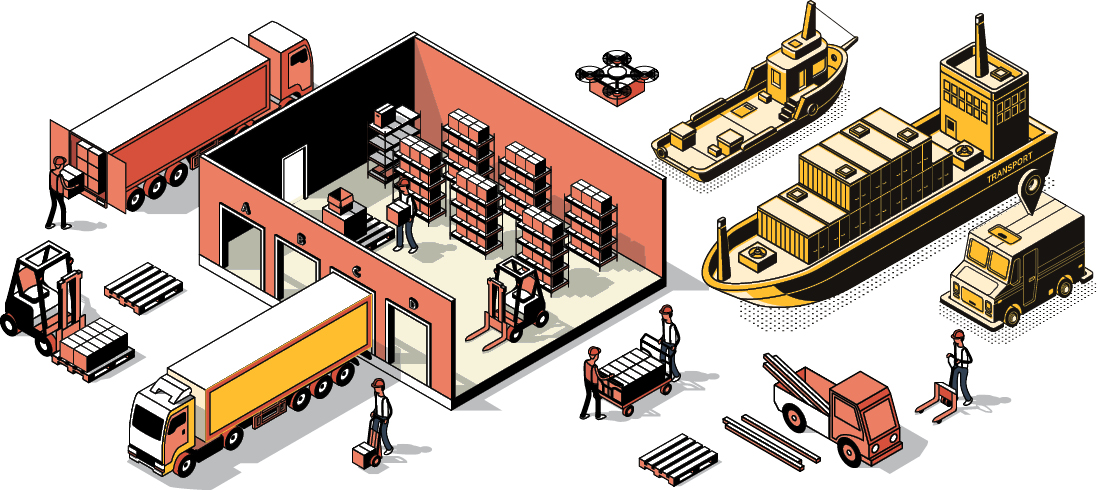 [In addition], there could be demand for cooling or refrigerated warehouses because of the pandemic, as there'll be more need for storage of food products.
This is something which we are observing and is really happening here – a more global and also pandemic-centric kind of warehousing in JB.
Chean Hwa: It is not easy to find a warehouse that can fit a client's requirement in Penang island or mainland. Even when they are able to find one at their preferred location, the specifications may not fit the requirements needed. What I can say for Penang is that there is a shortage of warehouses.
For rental rates, the Butterworth area used to cost around RM1 to RM1.50 psf. Nowadays, you can't get anything below RM1.50 psf and you'll be looking for RM1.70 to RM1.80 psf on the mainland. On the island, it is much more expensive, up to double the price depending on the location.
Clients looking for their own use also find it hard to get a good option. In general, the demand is always there but Penang doesn't have sufficient supply for industrial buildings or vacant industrial plots to match their demands.
Sim: In the Klang Valley market now, there is actually a lack of good warehouses, i.e. the "Grade A warehouses". These "Grade A warehouses" were only built in 2012.
The older warehouses have low ceiling. So, all these new incoming supplies are actually to cater to the demands for high-quality usage.
For instance, online retailers need super flat floor and high-density warehouses. This is why a few of the overseas developers are actually coming into Malaysia to build and replicate those type of high-quality warehouses to cater to those needs.
If you have a Grade A warehouse with a built-up space of 100,000 sq ft, I think you can easily find a tenant in less than one month.
There are users in two different segments – one who needs the warehouse to be built specifically to his/her needs and another, who due to the pandemic, needs urgent spacing requirement.
Say if DHL scores a FMCG supplier today, they need a good warehouse to store the goods but all the good warehouses are already taken up especially in Shah Alam. I have owners telling me that today, they are not afraid of not being able to score a tenant. Instead their worry is now more on whether they can get the rental rates they want. The rentals in the Klang Valley have long surpassed the RM2 psf mark.
We also expect to see new demand for spaces to emerge such as dark stores and central kitchens.
EdgeProp: What is the definition of a "Grade A warehouse"?
Samuel: They would be one which is customised by the developers to meet the requirements of the end-users.
Sim: There is no definite answer to that, but what we are seeing is a warehouse with very tall ceiling height of about 40ft and a building with no columns. They also have very good floor loading area.
Chean Hwa: The location of the loading bay is one of the important points for the clients; it dictates the easy circulation road – easily accessible to the nearest point. Another factor is whether the area is congested or not, because they may not consider a congested area as time is precious for the logistics sector. They have to make sure the deliveries are on time, so it's very precise. Other than building quality, location and road system is part of their criteria.
Developers banking in
EdgeProp: We see property developers jumping into industrial properties. Your comments?
Sim: Another major point as to why we are confident that the industrial segment will only grow bigger from here is because a few big property developers have begun announcing their focus on industrial development.
We can see that some of the big developers are already heading onto that path because they are very confident that the trend is happening and Malaysia has an undersupply of good business parks.
In many countries, they are done by the governments, because the set-up of an industrial park is not that easy and is very costly. Hence, they really need the government's assistance.
Malaysia still a preferred destination
EdgeProp: As an industrial property investment destination, how does Malaysia fare in the region?
Samuel: After speaking to users who are looking for new sites for their factories, most of them still choose Johor or Malaysia instead of Singapore.
For example, the Singaporean government may want you to spend a certain amount of capital expenditure within a certain timeframe before it renews your lease or to exploit a certain plot ratio, otherwise you will be underutilising your space.
All these factors make them consider an alternative and Malaysia is an alternative because we play a very complementary role and our culture is almost similar – the land is cheap and we have skilled workers.
Chean Hwa: The cheaper land is an attractive point, in addition to the availability of skilled workers in Malaysia.
Most of these users and investors use the USD denomination [for their transactions], so when the Malaysian ringgit is converted to USD, it is relatively cheap for them, especially when we are comparing with prices in Singapore as well.
Sim: Malaysia is lucky in terms of the offerings available to investors and the pace which business operations are working on.
Compared to Singapore, there are not much industrial developments because it is going for more high-quality kinds of services and businesses. As for Indonesia, the pace [of business operations] is not as fast as us (Malaysia), so perhaps Thailand is our nearest competitor.
Innovate or be left out
EdgeProp: With so many changes going on in the past year, how have businesses adapted to the needs and demands of the market?
Chean Hwa: Some of the traditional industries may not survive in this kind of situation. Some who are unable to adapt to the change have been forced to shut down their factories. Unless they change their business directions or plans, they don't have a choice.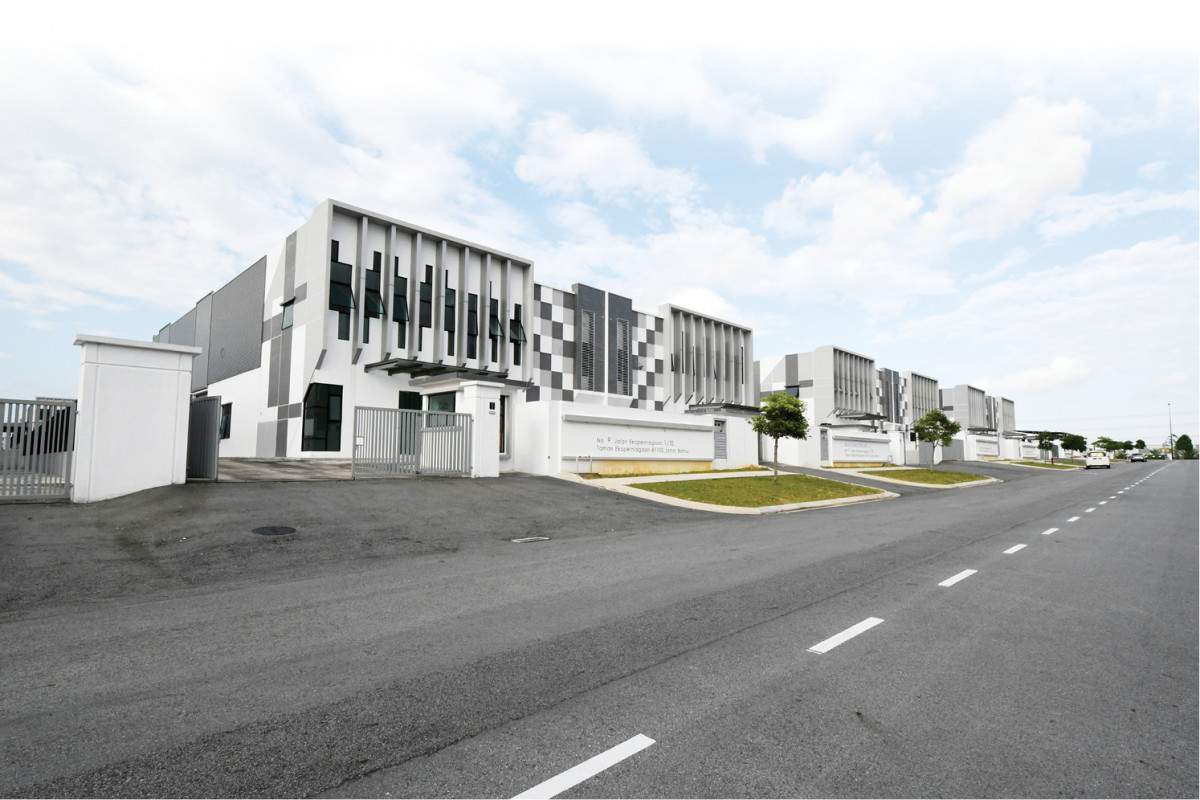 There are people moving out but also people expanding. Some industries are doing well, not only the medical industry (devices/gloves). Steel has also been picking up since last year. We've seen quite a number of steel factories expanding their plants. They have foreseen more opportunities coming up and demand on their product. So are the electrical and electronic players, and the logistics and manufacturers.
Limited funds but keen to invest – how?
EdgeProp: The industrial property segment may be exciting but retail investors are hindered by the high entry cost. What is your advice to them?
Sim: This is very interesting, because not everyone can just own a factory. Earlier on, I mentioned about dark stores and central kitchens which are looking to occupy smaller types of factories like the semidee type or even stratified factories.
The trend is retail grocery expansion. During this pandemic, you see hypermarkets like Lotus and Giant announcing their new business models occupying smaller spaces of 5,000 to 10,000 sq ft. These are new demand in the market. If you know the kind of space they want, you can follow this direction and invest in them.
Samuel: I would suggest exploring into investing in industrial REITs, particularly those with exposure in the logistics and warehousing business.
Most of them are offering 4-5% yield and they have good liquidity, so it is easy for you to dispose of them. If you buy them at the right time, there is capital appreciation potential. Having said that, REIT is not the only option.
Of course, they can also explore into direct purchase of factories. There are some criteria which I would look at, including whether the industrial parks are well-managed, the proven track-record of the developer and perhaps to look at industrial parks which comprise mainly owner units rather than investor units for the ease of rentability.
Chean Hwa: I agree with Samuel on investing in REITs, whereby they (investors) can just buy into them without having a big capital and needing to worry about finding a tenant or whether they pay on time.
Another thing they can do is look at commercial properties where logistics companies also look to rent for last mile delivery to their customers, especially in the urban areas. So, this is another way to invest instead of investing in a big warehouse.
This story first appeared in the EdgeProp.my E-weekly on Oct 8, 2021. You can access back issues here.
Get the latest news @ www.EdgeProp.my
Subscribe to our Telegram channel for the latest stories and updates