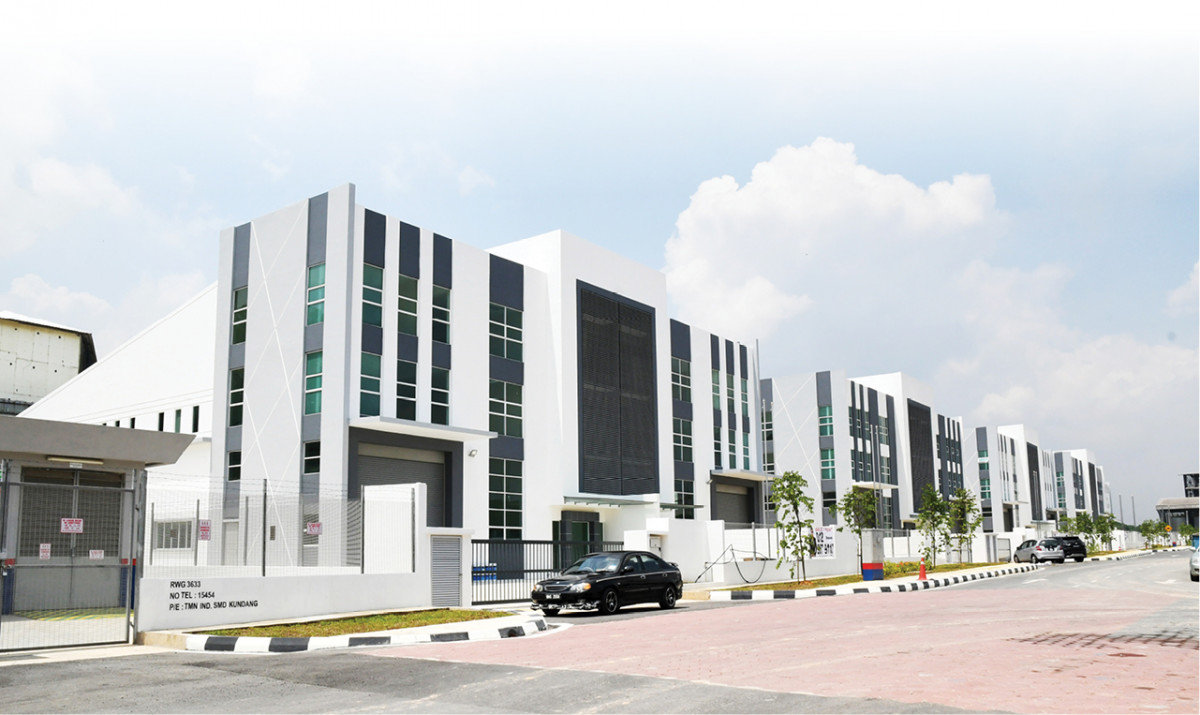 Two years ago, the older generations used to scorn the physically-detached virtual world, but the pandemic has changed that. Forced to learn quickly, the digital immigrants have joined the digital native population in chatting, meeting, working, schooling and shopping through keyboards and screens. And to support the burgeoned online way-of-life, certain market segments have been accelerated, with industrial properties being one of them.
In fact, before the pandemic even hit us, the industrial property segment was already on an upward trend from 2010 to 2013, said Knight Frank Malaysia executive director Allan Sim during the third episode of EdgeProp Malaysia's FB Live Webinar Series titled "New-norm property 'darlings' you must not miss!" on Oct 5.
Read also
Industrial properties: Will they lose their shine?
Industrial property overhang dipping
He noted that the pandemic has in fact pushed the industry to move even faster, mainly due to the global supply chain disruption, especially in the electrical and electronic (E&E) sector, as well as health care and e-commerce.
Also in the webinar were KGV International Property Consultants executive director Samuel Tan and CBRE | WTW director Tan Chean Hwa.
EdgeProp Malaysia's FB Live Webinar series is held in conjunction with EdgeProp Malaysia Virtual Property Expo (VPEX) 2021, which kickstarted from Sept 17 to Oct 15, 2021.
To put things into perspective, Malaysia recorded 2,562 industrial property transactions worth RM6.48 billion in the first half of 2021 (1H2021), compared to 1,980 transactions worth RM5.4 billion in 1H2020.
While Selangor continued to lead the industrial market transaction (35.7%), Samuel pointed out that Johor was at second place at 13.2% (337 units worth RM859 million). Out of the 337 units, Johor Bahru (JB) captured 135 units or 40% of the Johor market.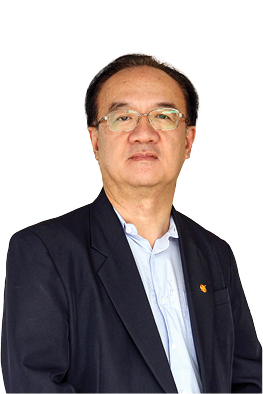 "So, in general, what I'm trying to say is that we saw a vast improvement in terms of total transaction and also value for properties in JB," he pointed out.
For Penang, Chean Hwa noted there is an increase in demand for industrial property, be they vacant land used to set up plants or existing factories subsequently modified for the respective plants' needs.
He highlighted that due to the scarcity of land on the Penang island, transactions have picked up on Penang mainland, especially at the Batu Kawan area.
Malaysia already on international radar
Sim observed the latest industry to hop onto the bandwagon for the past one year is the semiconductor industry due to high demand and the supply chain disruption.
"I always benchmark the business of the sector to the number of transactions and investors in that segment. The industrial logistics segment has been the talk of the town among the world fund managers," Sim added.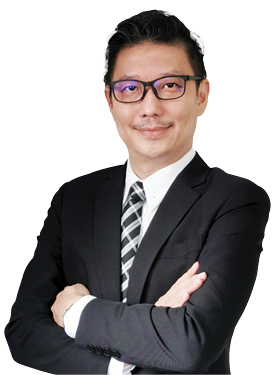 Commenting on the recent tie-up between Sime Darby Property (SD Property) and Asia Pacific logistics specialist LOGOS Property Group Ltd to establish a fund management platform to invest in and develop "built-to-suit (BTS) to lease or sell" industrial and logistics assets in Malaysia, Sim commented that this was not the first joint-venture (JV) SD Property underwent. Before the pandemic, it also partnered Mitsui & Co Ltd and Mitsubishi Estate Co Ltd to develop Bandar Bukit Raja Industrial Gateway, which will offer land lease and BTS services to business owners.
"Hence I said the initial demand was already there. LOGOS also entered into a JV with local partner Global Vision Logistics Sdn Bhd to develop a RM1.5 billion sustainable integrated logistics, warehousing and e-commerce hub on three pieces of land collectively measuring roughly 71 acres in Section 16, Shah Alam, Selangor. It could be the largest in Asia.
"So, why is LOGOS coming into Malaysia? LOGOS is a world player from Australia fully concentrating on building high-quality logistics and business parks. So, if a company like LOGOS can come to the Klang Valley, that means it has certainly done its homework. It knows there should be a demand for it to build for its client," Sim pointed out.
In fact, Sim shared that closing deals for industrial properties, even for individual investors, is much easier than closing deals for residential properties.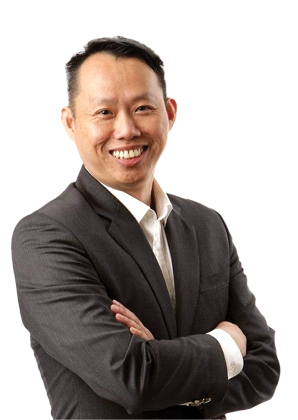 "These are investors who are rushing in to purchase. Five years ago, investors would be looking to buy shoplots. But slowly, the demand for shoplots has dipped. For the past three to four years, they have begun to look for investment opportunities that have better yields and better secured tenants," said Sim.
A piece of advice from Sim though, was that investors have to be aware that industrial properties are a different "breed" altogether compared to traditional shoplots.
"It comes down to the specifications. You cannot just buy into any generic factories. It needs to be one that will be used by your end-user and is practical. Hence you see some factories in industrial parks are vacant because they are just not usable by the end-users. Be cautious when you are selecting your products," cautioned Sim.
E&E and logistics players expanding up north
CBRE | WTW's Chean Hwa observed that e-commerce has picked up during the past two years as spending and buying habits have changed across the board, including for electrical and electronic (E&E) equipment.
"Logistics companies are taking this opportunity to expand their business and storage to store goods. For the E&E side, there's a high demand during the pandemic especially for PCs (personal computers) and laptops. Most households are getting additional laptops as their children school from home," he said.
Activities on the ground have remained busy as companies seek either vacant land to build their facilities or existing factories to revamp to their needs.
The land scarcity in Penang island has also spilled over its effect to Penang mainland, especially in the Batu Kawan area.
"Quite a number of big players have taken up land [in Batu Kawan]. For instance, Greatech Technology Bhd has acquired a plot of leasehold land worth RM16.8 million [there] as part of its capacity expansion plan.
"Similarly, Korean semiconductor company, Simmtech Holdings Inc is also acquiring 18 acres of land [there] as part of its expansion plans," Chean Hwa highlighted.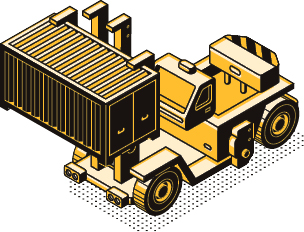 Not only is the E&E segment doing well, Chean Hwa noted manufacturing companies such as those in the steel industry have also performed well due to the increase in price. Local small-medium enterprises (SME) are also on the lookout for factories as they expand their businesses.
Storing ahead to avoid disruption
In Johor, the transaction volume has accelerated following demand from SME, data centres (DCs) and the logistics sector, said Samuel.
"As a general observation, newer private industrial schemes were able to sell even during the pandemic. In fact, we saw an increase in occupancy rates in some of these schemes. Those dealing with customised factories also reported continuous enquiries during the last two years while the older estates reported slower sales," he added.
The main driving force causing this positive trend, seen more clearly from the end of 2020, include the pent-up demand after a slow-down in most of 2020.
As time passes, many industrialists have learnt to navigate through this pandemic challenge and are prepared to spend on higher capital expenditure including property purchase. Not only that, to manage possible disruptions due to lockdowns, manufacturers are prepared to store their raw materials, spare parts or finished goods ahead, Samuel added.
The term "store ahead" was used by one of the real estate investment trust managers as manufacturers now want to avoid any possible disruptions in their business cycle, because the emergence of e-commerce and online business means increased sales in fast-moving consumer goods (FMCG). This requires more space to process, package and store these goods.
This transformational shift where manufacturers can connect to consumers directly rather than through retailers is another reason more storage is needed. Among the segments benefitting from this phenomenon are food products, medical, engineering products and spare parts, Samuel stated, adding that one of the segments which he did not expect to benefit from this is the furniture fabricator, which has received increased demand from Singaporeans.
As to where Johor is in the curve for pent-up demand for industrial property, he said the transaction volume so far "is not great" and that these "green shoots" are peculiar to certain industries related to the pandemic such as those dealing with medical devices, FMCG and food products.
"There are still many, many holes (in the industry) that need to be plugged and we really hope that the government can come in together with other stakeholders to plug these loose ends so that the industry can be stronger and more resilient," Samuel said.
As to what makes Johor an attractive investment hot spot for industrial properties, Samuel listed three main factors:
1 Established manufacturing ecosystem with a well-connected supply chain for several key clusters like E&E, oil & gas/petrol chemical, palm oil, food products, chemical and now logistics
2 Proximity to Singapore, where its policies and increasing costs have pushed many Singaporean manufacturers to Johor, which offers lower land and operational costs on grounds the Singaporeans are already familiar with
3 Availability of skilled manpower, good infrastructure and high utility capacity to accommodate various industries
In addition to that, GDS Holdings Ltd also signed a definitive agreement to develop another DC at Nusajaya Techpark. This is a 54-megawatt (MW) Tier 3 DC campus with a floor area of 22,500 sq m. The first phase with an IT power capacity of 18 MW is expected to be completed in early 2024, Samuel revealed.
"We also have a Microsoft DC which is a Tier 3 DC utilising 10 MW IT power with another 5 MW for the cooling system. It will employ some 50 direct high-skilled workers and another 100 to 150 supporting staff members. Its total investment value is about RM2.1 billion.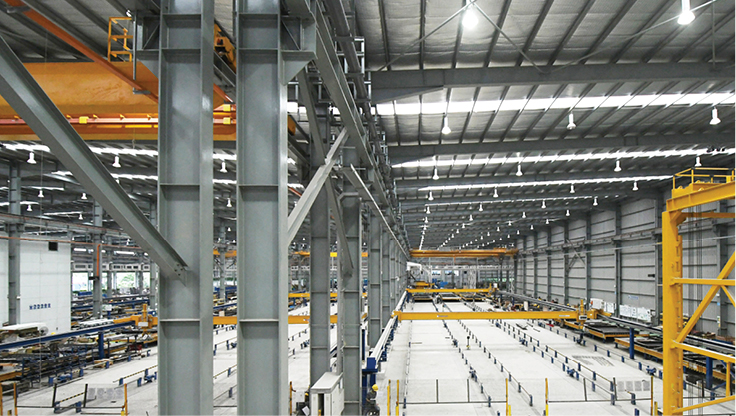 "Sometime this month, we are expecting a huge announcement on a second DC to be sited in Kulai Iskandar Data Exchange at the Sedenak Industrial Park. This will be a huge investment worth RM3 billion and above. The advent of DCs in Johor is expected to make it a new growth catalyst in the industrial development of the state," Samuel pointed out.
Momentum to continue post-pandemic
While the industry remains robust now, will it still remain relevant post-pandemic?
Knight Frank's Sim said that the Malaysian Investment Development Authority is confident because there have been a lot of enquiries lately.
"In our office, we are also in the midst of receiving another big company from the US coming into Malaysia sometime next week to set up their plant.
"We also just recently closed a deal for a 100,000 sq ft plant for an e-commerce operator from China in Shah Alam, (Selangor). This is its first hub in Malaysia and it is going to grow very big. There is real demand happening on the ground," Sim highlighted.
In Johor, Samuel shared that the traditional warehousing locations have mostly been in Pasir Gudang, and subsequently, emerging in the Port of Tanjung Pelepas. However, more warehouses are decentralising from these two areas and moving towards Tebrau and Senai Airport City.
For instance, Tiong Nam Bhd announced the acquisition of two pieces of land of about 62.618 acres in Senai Airport City in Aug 2021 to develop a warehouse with a built-up area of about 1.1 million sq ft, he stated.
"If we look into the financial performance of these companies like Tiong Nam, BMW and Xin Hwa, their earning profits have gone up. This only goes to show that there is increasing demand for more warehousing. The average rental for warehousing in Johor now ranges from RM1.20 to RM1.40 psf.
"There could be demand for cooling or refrigerated warehouses because of the pandemic, where more storage of food products is needed.
"This is something which we are observing and is really happening here – a more global and also pandemic-centric kind of warehousing in JB," he noted.
On the other hand, CBRE | WTW's Chean Hwa said that there is a shortage of warehouses in Penang. It is not easy to find one that can fit a client's requirement on Penang island or the mainland.
"Even when they are able to find one in their preferred location, the specifications may not fit the requirements needed. Clients looking for own-use also find it hard to get good options. In general, the demand is always there but they don't have sufficient supply for industrial buildings or vacant industrial plots to match their demands," Chean Hwa highlighted.
Overall, the panellists share the same view that Malaysia remains a preferred destination for industrial investment in the Asian region, underpinned by the country's well-developed infrastructure, land resources and a large talent pool, as well as relatively lower costs.
This story first appeared in the EdgeProp.my E-weekly on Oct 8, 2021. You can access back issues here.
Get the latest news @ www.EdgeProp.my
Subscribe to our Telegram channel for the latest stories and updates